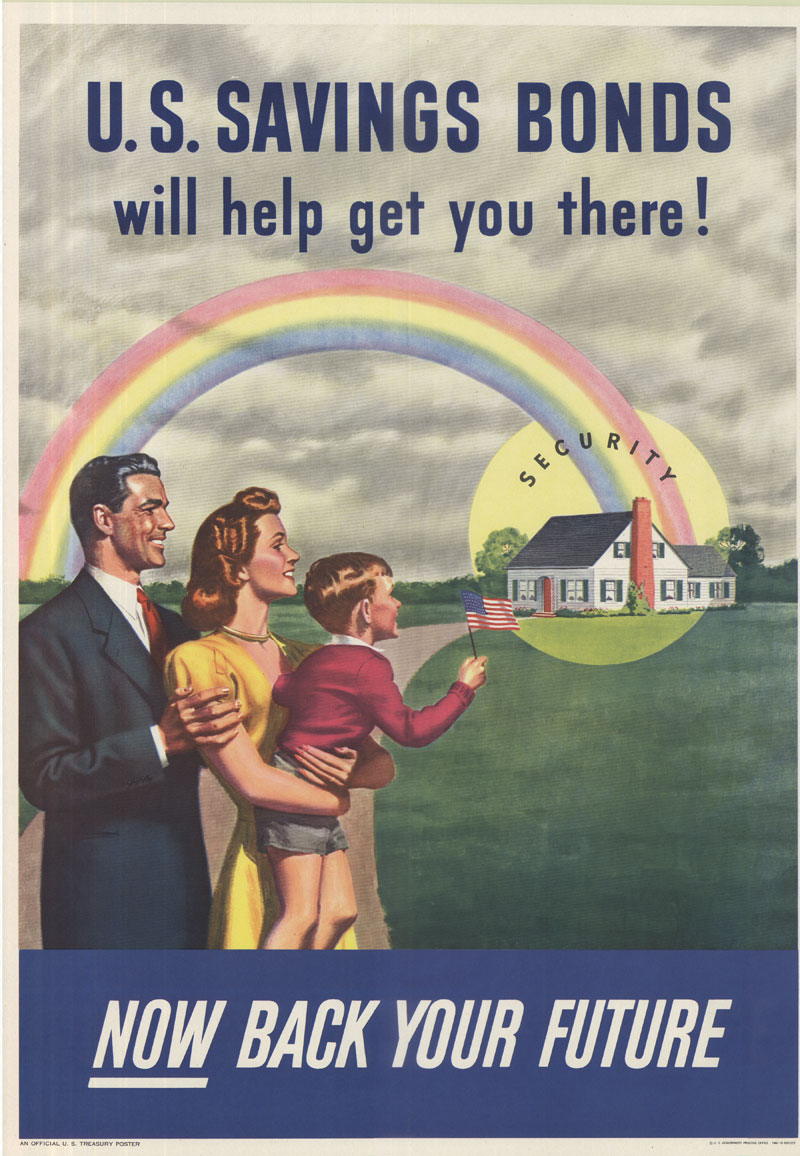 Artist
Artist Unknown

Category
The Need to Sacrifice
Year
1946
Accession Number
1986.004.308
Dimensions
18.5" x 26"
Publisher
U.S. Governemnt Printing Office
Agency
U.S. Department of the Treasury
The War Advertising Council (WAC) and the Office of War Information (OWI) heavily advertised to the American public to promote compliance in War Bond buying. The work of these two organizations, along with the War Finance Committee, produced the greatest volume of advertising for one particular cause in U.S. history. An emotional appeal went out to citizens by means of advertising War Bonds. Posters also promoted War Savings Stamps for individuals, often children, who could not afford to purchase a bond in its entirety, but could purchase 10 and 25-cent stamps until they equaled the $18.75 cost of a War Bond.